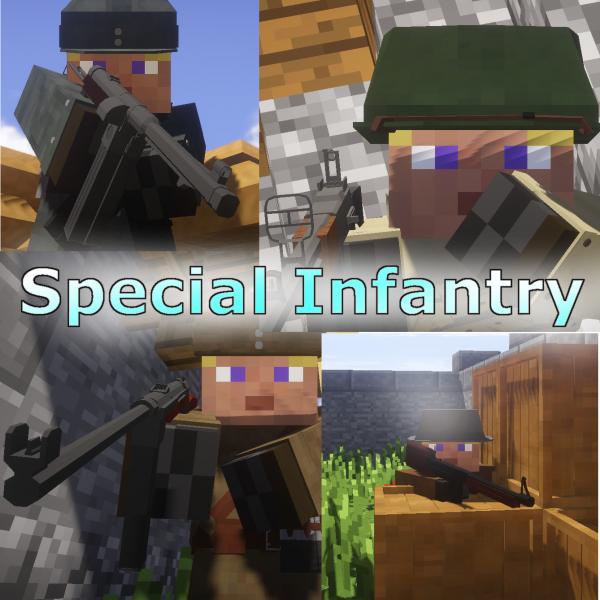 The full Special infantry kit pack comes with all the special infantry kits!
The Special Infantry Pack comes with the following exclusive items:
-Orita M1941
-Thompson Inline
-MP40/I
-BAR AA
-Mors SMG
-Special German Pouch Jacket
-Special Romanian Pouch Jacket
-Special British Pouch Jacket
-Special American Pouch Jacket
-Polish NCO Cap
 
Once purchased, kit items are available in both singleplayer and multiplayer, provided CtB is installed. Purchased kits should become available immediately if connected to the official server, otherwise, try restarting the game.