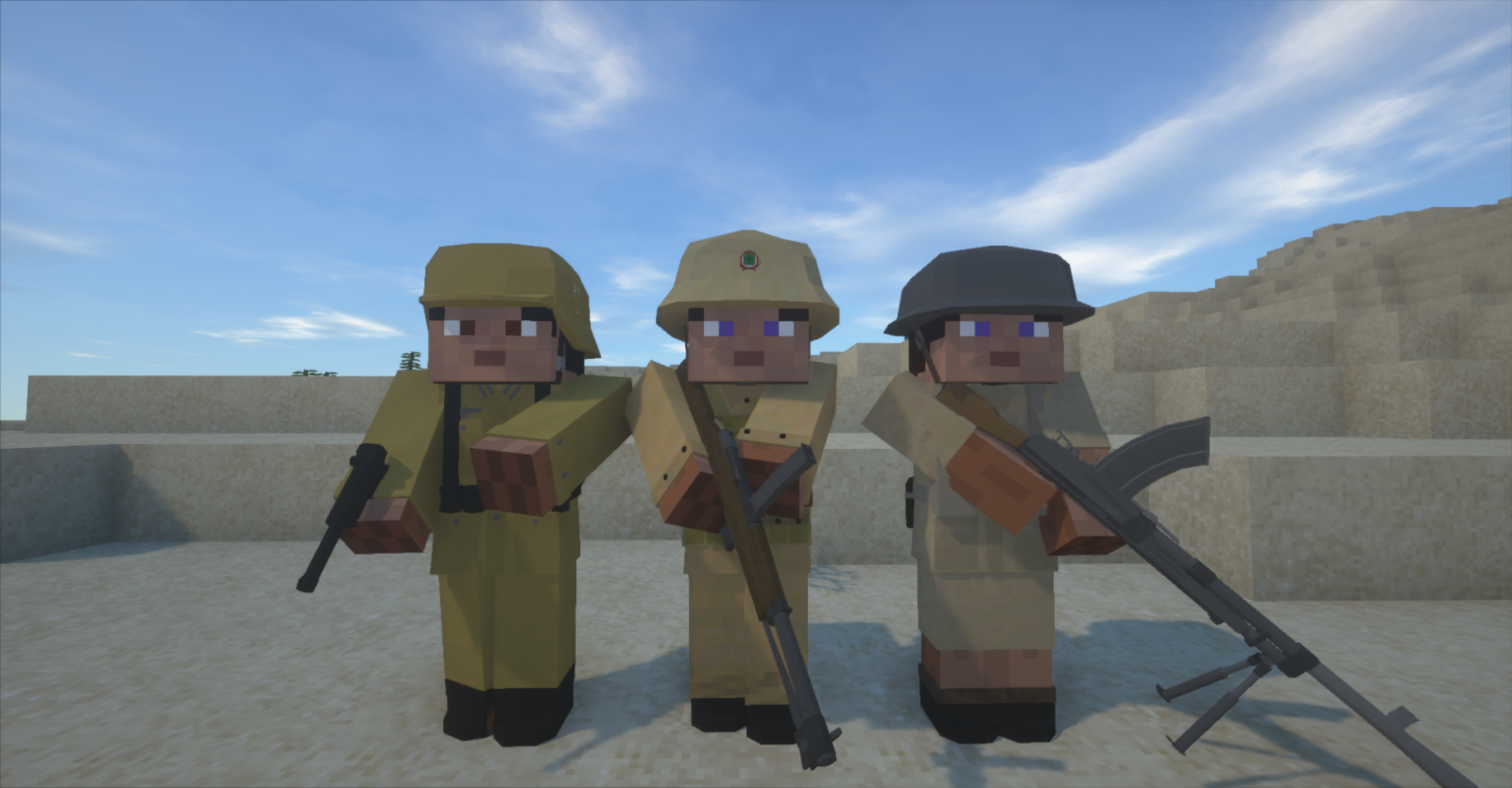 5.5 Africa Change-Log
- Added new immersive movements for firing weapons, moving and screen shaking from explosions when 'View Bobbing' is enabled in Video Settings
- Changed Call-In Sounds for several support types
- Added Staff-Side optimizations for development
- Bots no longer open closed Bunker Doors
- Bug fixes with bots and respawning
Added the following African maps:
Kasserine Pass,
Gazala,
El Alamein 
Bardia (Bardia was 2nd place winner of Italian Map Contest)
Added the French War Heroes Kit Pack with the following Weapons and Uniforms:
-Vichy French Colonial Soldier with Chauchat 1915 Machine Rifle
-Free French Soldier with 3 Round Berthier Carbine
-Vichy French Officer with MAS 38 Sub Machine Gun
-French Foreign Legion Soldier with FM 24/29 Light Machine Gun
Credit:
Berthier, FM24/29, MAS-38 By ACLL
Uniforms, Chauchat by Angryloyer
New Sound Effects by ACLL and Richardo99110
Added Desert Uniforms to the British and German Factions.
Remodeled German Uniforms with new gear so classes can be identified from behind.
Adjusted Norwegian Uniforms courtesy of Fresan.
Adjusted the following maps:
Dog Green
Ortona
Villa Rogatti
New Weapons added to the Norwegian Faction:
Krag M1904 Engineer Carbine
Madsen M/14 (Naval Variant)
Colt M/29 Heavy Machine Gun
Remodeled the following weapons:
Krag M1894 Rifle
Krag M1897 Engineer Carbine
Krag M1912/18 Carbine
Krag M1930 PW Rifle
Madsen M/22 Light Machine Gun
Corrected the following Items:
German WW1 Gasmask

Adjusted Weapon Stats:
Bolt action rifles according to their caliber