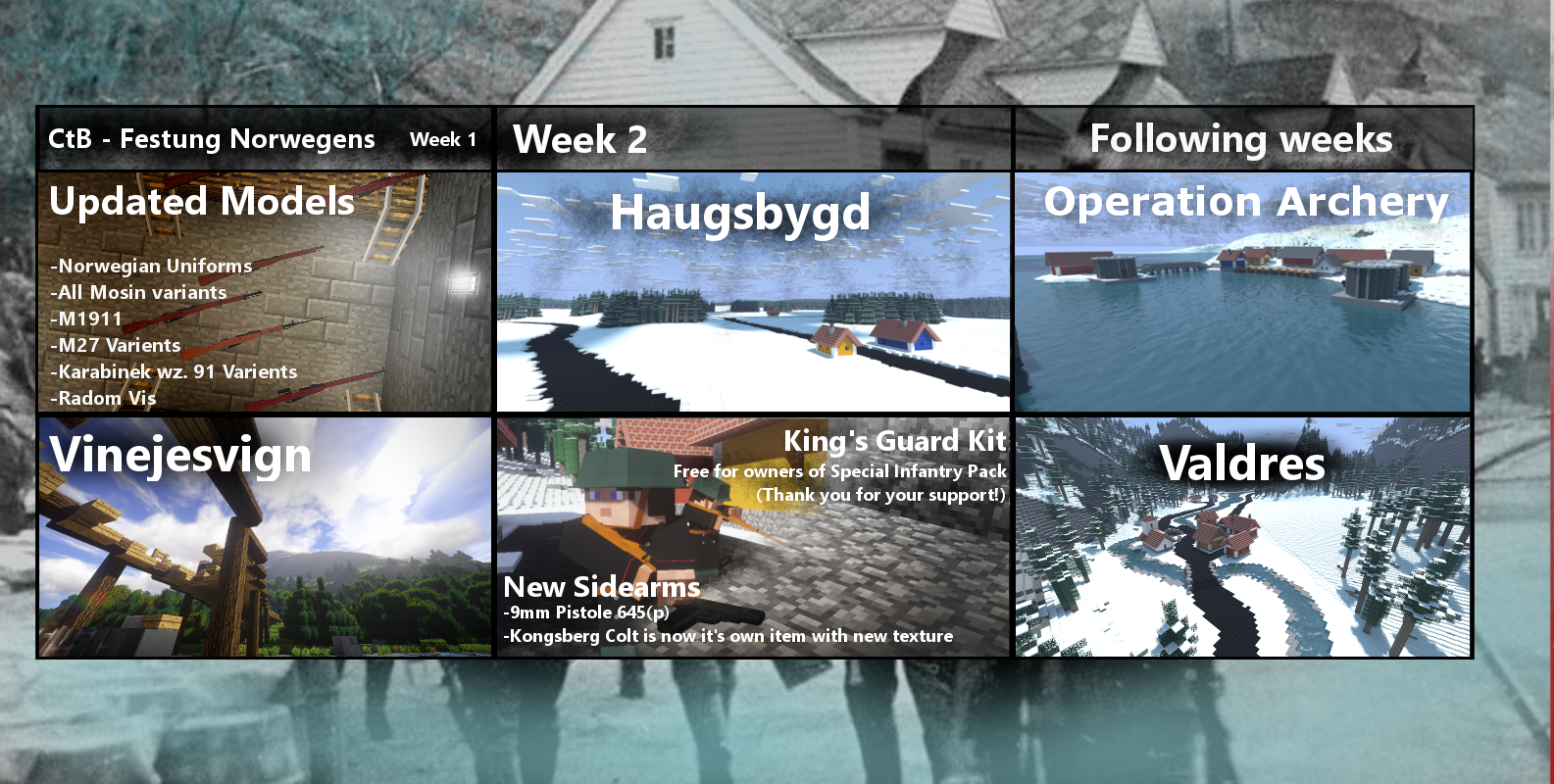 Festung Norwegen(Fortress Norway), is an update cycle centered around the brave defense of Norway.
First up, we have a large list of updated models! Norwegian uniforms, Mosin Nagants, Colt M1911, and more. These were released a bit early in an update to fix some Unknown problems. (pun intended). This is also the case for the new sidearms, those are out too, as well as the new main menu design.
The first map coming in this list, is Vinejesvign. Fun fact: this map was built over 1 years ago! Then, comes Haugsbygd, Valdres, and Operation Archery. In between those maps is coming a free kit for those who own the Special Infantry Kit Pack. Thank you so much to you who support, without you, there's no way we'd have vehicles coming.
All of the credit for this update goes to Fresan, who made all the Norwegian maps!