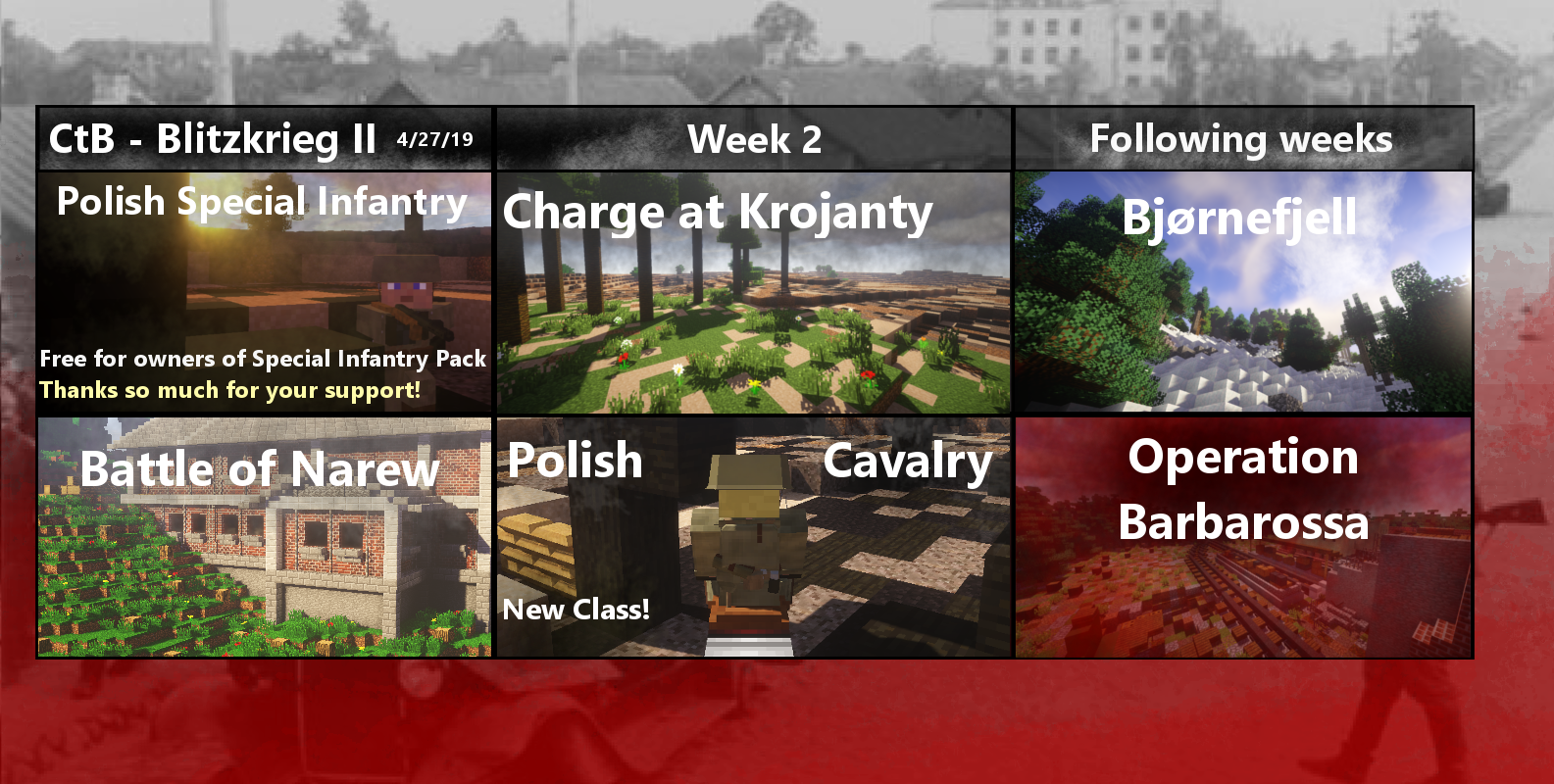 Call to Battle - Blitzkrieg II is the second Blitzkrieg release cycle!
While this update cycle is mostly map based, it has some features that were made a while ago by Beardie!
First up, we have the Battle of Narew and a free kit for owners of the Special Infantry pack. To those who support, thank you so much! These updates wouldn't be possible without you.
Next, we have the Charge at Krojanty, with a new Cavalry class to go with the famous historical battle!
Then, Operation Barbarossa, a map by dectec, will be released, followed by the fallschirmjäger drop at Bjørnfjell.