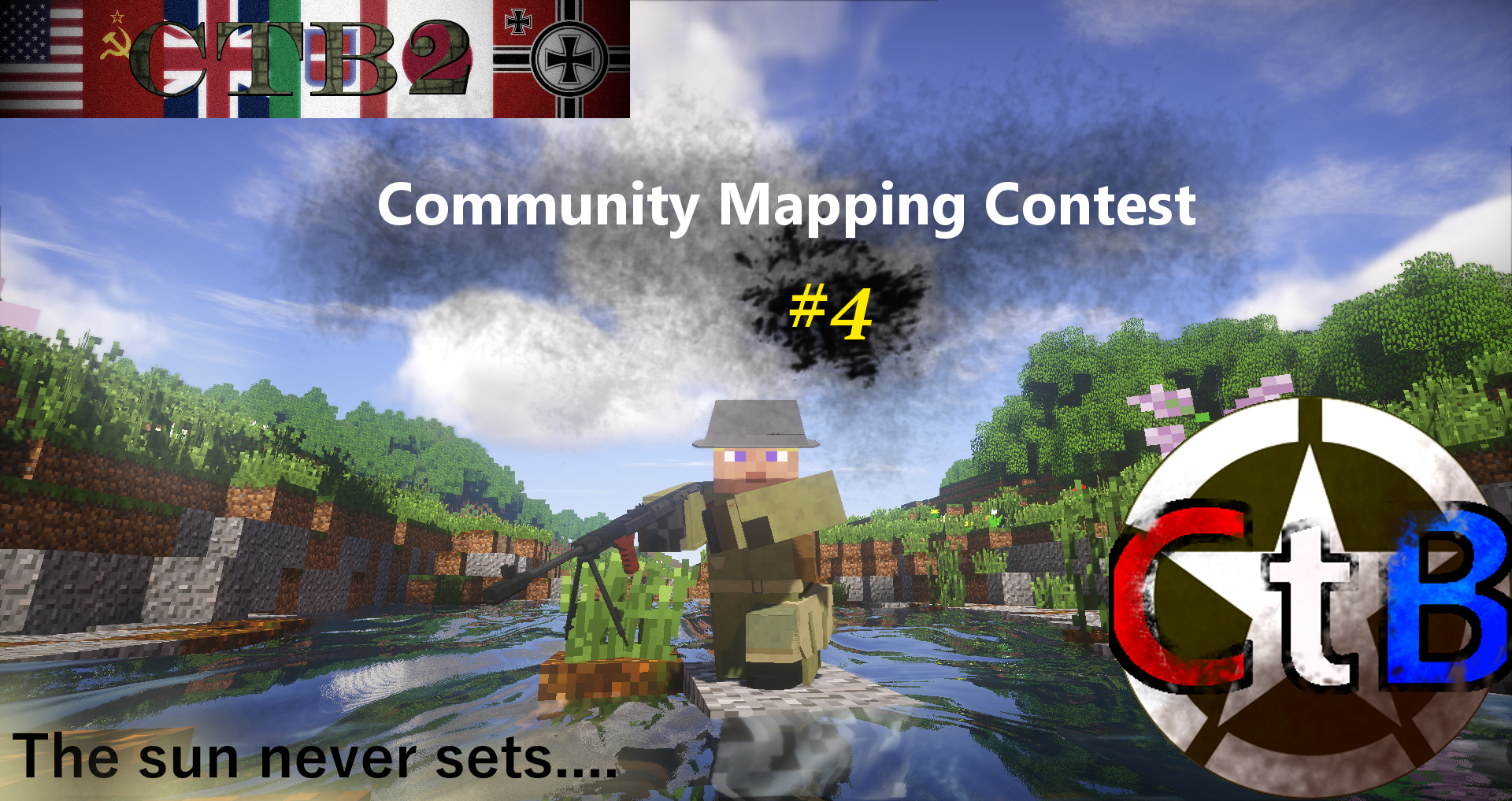 The Sun Never Sets contest is based around battles involving the commonwealth(Britain and their colonies, such as Canada and Australia)!
You have a chance to build part of Call to Battle, and win prizes. A map of any battle where commonwealth forces fought is acceptable!
Prizes*:
1st Place - EVERY single British and Commonwealth kit! (about a $34 value, which will increase as more are released)
2nd Place - The entire Commonwealth Kit Pack
Runner ups: 
Anyone who submits a map that meets CtB Standards of quality, will be able too choose one kit from the Commonwealth Kit Pack to recieve for free. 
Have fun building! The rules are simple:
Must be based off a real battle where Commonwealth forces fought. 
Your map must be 100% original. If a submission is stolen from someone else, it will be rejected, and you will be banned from participating in future contests. 
Multiple submissions per user are allowed, provided they are different maps, of course. Multiple submissions are encouraged, however 1 high quality map will beat 2 lower quality maps.
We must have your full permission to use the map on the official server. Without it, you can't win the contest.
Judging begins on 5/20/19. To submit a map, join our discord server https://discord.gg/FhZ6Gup , where there will be a specific channel for uploading contest submissions. 
*If only unnaceptable maps are presented, a prize will not be given. You must actually put effort when making your map, as it will become playable on the official server if it is acceptable.