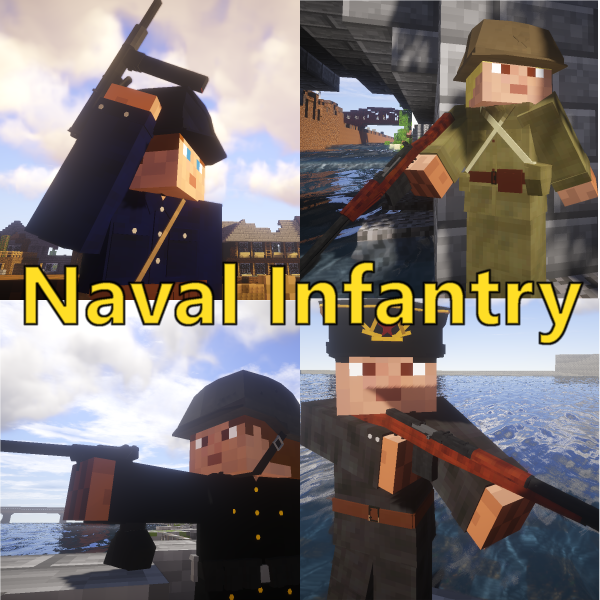 Get ready to storm beaches and defend Naval Outposts as Naval Infantry Forces! Naval Infantry were special forces during WW2 who took on missions such as storming ports and beaches, as well as guarding naval outposts. They are the equivalent of the U.S. Marine Corps!
The Naval Infantry Pack comes with the following exclusive items:
-Blyskawica
-Shisea Type Hei
-AVS-36
-Naval Luger
-Kriegsmarine Uniform Set
-Soviet Naval Uniform Set
-Imperial Japan Naval Uniform Set
-Polish Naval Uniform Set
 
Once purchased, kit items are available in both singleplayer and multiplayer, provided CtB is installed. Purchased kits should become available immediately if connected to the official server, otherwise, try restarting the game.