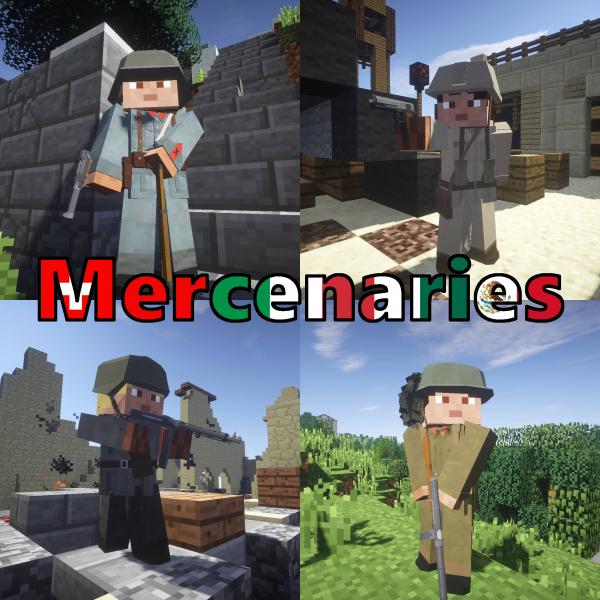 The Mercenaries Kit Pack comes with 4 kits containing primarily those who joined up to fight for other nations!
The Fierce Defenders Pack comes with the following exclusive items:
-TZ-45 SMG
-K31 Straight Pull Bolt Action Rifle
-Mendoza RM2-45
-TZ-45 Field Modified
-Obregon
-Modell 06/29 Pistol
-Suomi Kpist M37/39

-Italian Social Republic Tunic
-Italian Co-Belligerent Uniform Set
-Swiss Mercenary Uniform Set
-Mexican Volunteer Uniform Set
-Swedish Volunteer Uniform Set
Once purchased, kit items are available in both singleplayer and multiplayer, provided CtB is installed. Purchased kits should become available immediately if connected to the official server, otherwise, try restarting the game.