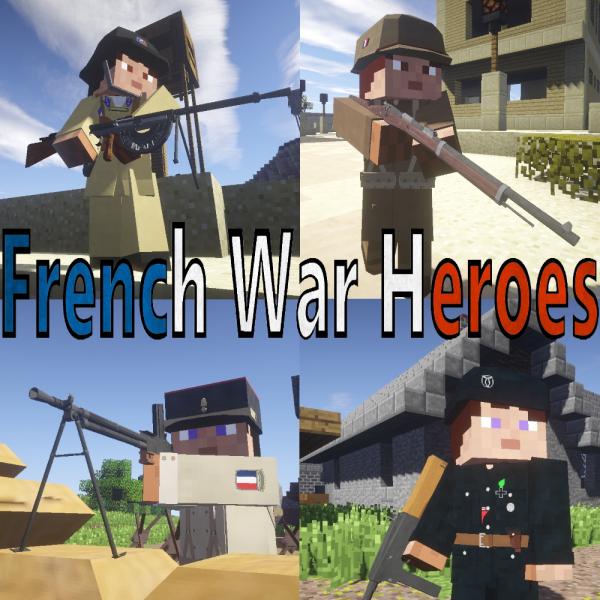 The Fund France Kit Pack comes with 4 French kits, if enough of them are purchased, France will be funded and we will add it as a nation in Call to Battle!
The Fund France Pack comes with the following exclusive features and items:
-Berthier MLE 1892 Carbine
-Chauchat
-MAS 38
-FM 24/29*
-Free France Kit Uniform
-French Foreign Legion Uniform
-Vichy France Colonial Soldier Uniform
-Vichy France Milice Officer Uniform
-LFV Vichy France Uniform
Once purchased, kit items are available in both singleplayer and multiplayer, provided CtB is installed. Purchased kits should become available immediately if connected to the official server, otherwise, try restarting the game.
*The FM 24/29 is exclusive only until France is released as a nation. However, owning the kit pack will still keep it an exclusive weapon for UK and Germany.The other weapons will remain exclusive.